Xiaomi MiJia Dafang – Smart Camera of the New Generation
Today we will talk about the interesting IP camera Xiaomi Dafang, which, despite its low cost, has many features and is ideal for home use. Application scenarios can be different, ranging from security, to monitoring the animals or children. The main feature of the model is a rotating mechanism that allows you to rotate the camera 360 degrees. In addition, there are interesting pieces, such as "tracking the object", infrared illumination for shooting in the dark, a microphone and a speaker for feedback, and even more. The camera is integrated into the Xiaomi smart home ecosystem and controlled through the MiHome app.
The camera makes videos in Full HD resolution (1920×1080) at a speed of 15 FPS. For recording in the dark, the camera was equipped with 6 infrared LEDs (wavelength 960 nm, power 0.5 W). The camera can rotate horizontally by 360 degrees and vertically by 93 degrees. Viewing angle – 120 degrees, luminosity F2.3. There is a micro SD slot and a USB connector for recording video that can be used to power another camera. Connection is via WiFi b / g / n 2.4GHz. Camera size: 12.75 cm x 6.60 cm x 6.00 cm
You can buy this camera in our Shop here –
Xiaomi Mijia Dafang Smart Camera
The design is about a minimalism. At the top is a movable lens that can look up and down.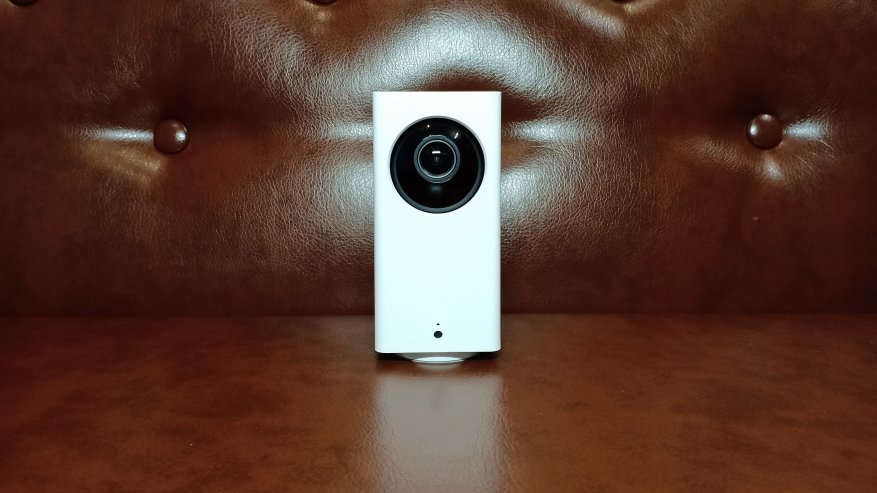 At the bottom there is a microphone and a work indicator.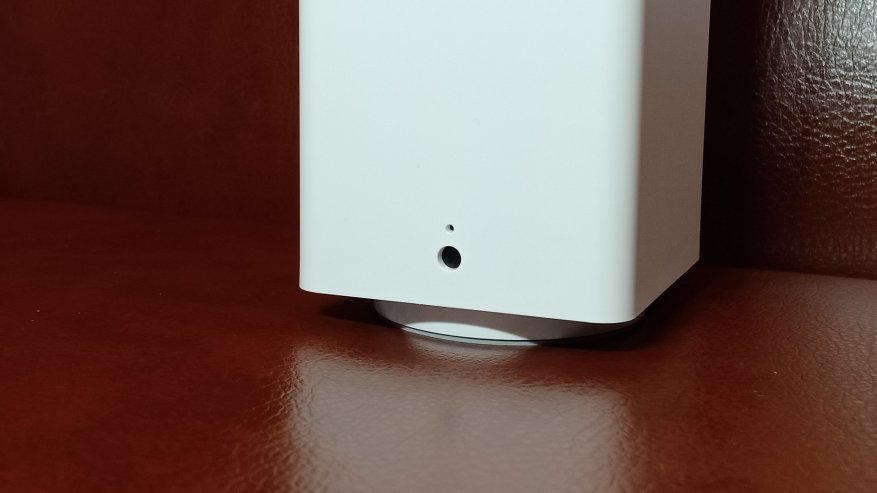 It is through the work indicator that you can understand what is happening with the device. For example, orange color says that the camera is not connected. Flashing blue indicates network search. When the LED is constantly lit in blue – everything is in order, the camera is connected to the network and is working. If you are worried that the LED will interfere at night, you can turn it off in the app.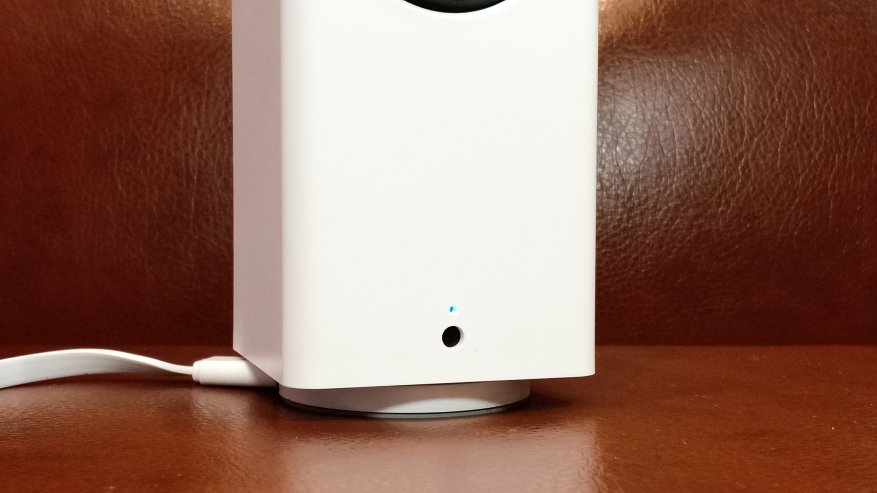 USB connector is on the back. In the upper part you can see the holes for the speaker.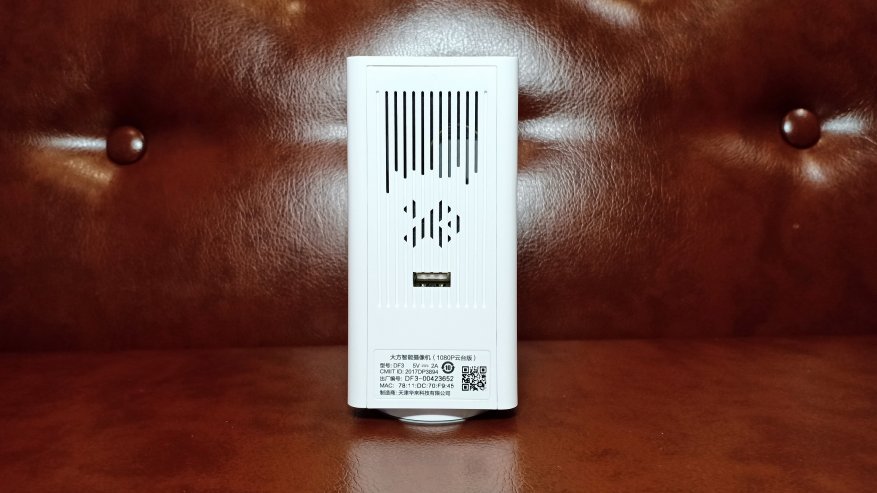 At the bottom, you can find a slot for micro SD memory cards and the SETUP button, which is necessary to configure the connection. The camera stands on a wide leg and can rotate around its axis. In the centre of the legs, there is a threaded connector for a 1/4 screw.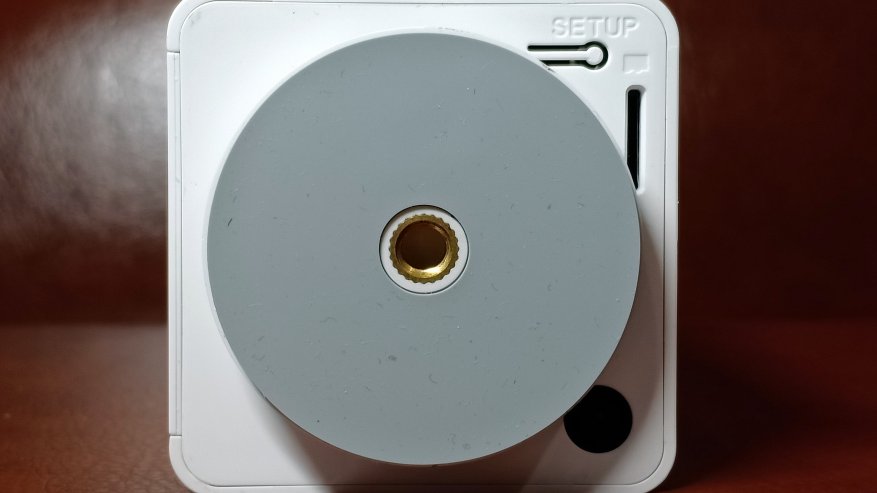 The power cable connects to the micro usb connector, which is built into the leg.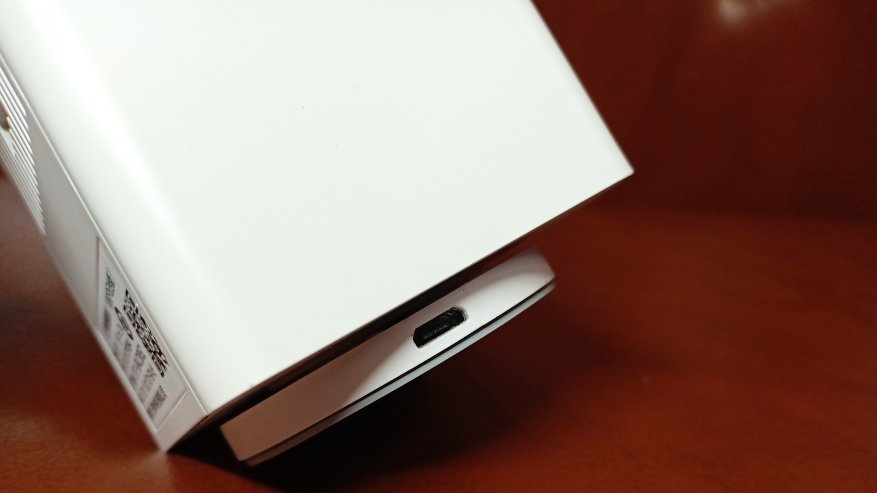 Once again Xiaomi produces an inexpensive but quality product. For its price, this is a great solution if you need an inexpensive but functional IP camera for your home.
The post Xiaomi MiJia Dafang – Smart Camera of the New Generation appeared first on Geex.Shop.