New Smart Speaker from Xiaomi announced
The new version of the smart column will be presented in black and white. It looks pretty similar to Xiaomi Mi AI Speaker Mini but a long version. The cost of this model has not yet been announced. The price is finally determined by the day of release. The peculiarity of the novelty is that it can be used not only to play content but also as a central link in the control system of other smart devices. Implemented support for over 5,000 brands of various household appliances. While waiting for the new arrivals you can already buy the next smart speakers in our Shop:
Xiaomi MI AI Speaker;
Xiaomi Mi Bluetooth Speaker;
Xiaomi Mi Bluetooth Portable Speaker;
Xiaomi AI Bluetooth Speaker.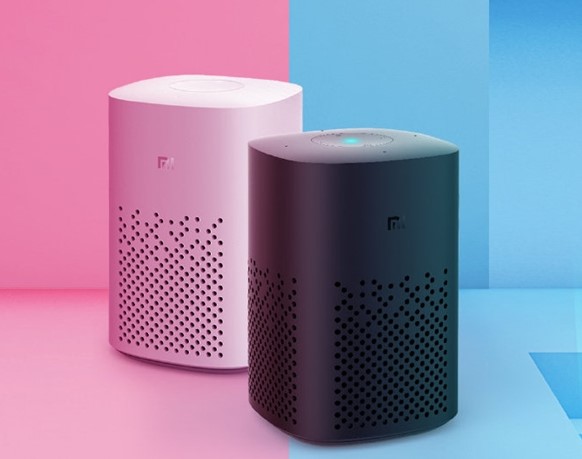 The speaker is equipped with an integrated infrared sensor. The basis of the device based on the technology of artificial intelligence. The gadget, as it is used, masters new values, that is, it develops and progresses. Therefore, problems with the management of household appliances absolutely definitely will not arise. Synchronization can be carried out in several ways: via infrared, via Wi-Fi or Bluetooth.
The developers managed to significantly improve the voice control system. For example, you can implement a certain command without too much difficulty by saying just a few words. Connect the column to the sensors of humidity, temperature, air conditioner, humidifier to voice commands to maintain a comfortable microclimate in the house.
In the process of creating the device used progressive hardware components. Therefore, the column provides the clear sound of musical compositions. Compact dimensions ensure that the gadget will harmoniously fit into any room. Do not forget about the ergonomic design of the device. In our online store, users can buy smart column Xiaomi Mi Little Speaker.
The post New Smart Speaker from Xiaomi announced appeared first on Geex.Shop.