Inexpensive Hi-quality cables and gadgets from Ugreen
Surely many people have heard this high-quality and inexpensive brand Ugreen.
This is a fairly strong company engaged in the production of popular gadgets, their main "trick" – a high ratio of price and quality. These are not bad and inexpensive devices and accessories. In the selection will be some interesting things. The most demanded are high-quality cables for charging smartphones on 3A and 5A.
Ugreen USB Type C USB C cable for fast charging and for data transfer Type-C USB – to 3A –
All cables checked, reliable, have company marking and a bandage at connectors (that do not break). Inside are used thick power wires + data synchronization wires. The screen is made in combination foil + braided.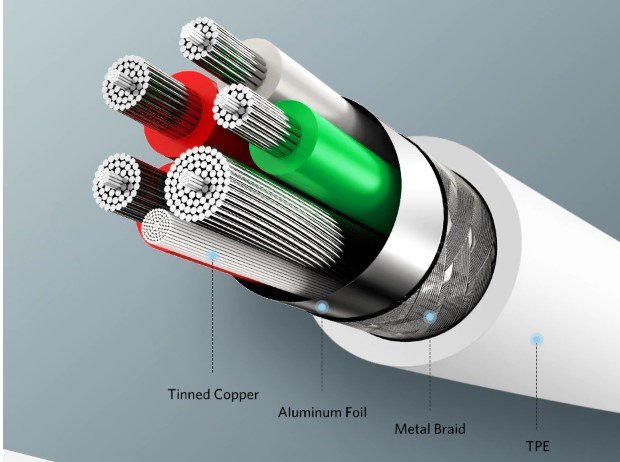 Usually, the service life of such cables is much higher than those from competitors.
Check out other adapters from this company, available in our Shop:
Ugreen Ethernet USB 3.0/2.0 to RJ45 HUB;
Ugreen Card Reader USB 3.0 SD/Micro SD;
Ugreen Type C to USB 3.0 Adapter;
Ugreen HDD Case 2.5 SATA to USB 3.0 Adapter;
Ugreen USB Type C to 3.5mm AUX Adapter;
Ugreen OTG Type-C to Micro USB Adapter;
Ugreen Micro USB Cable 2.4A Basic;
Ugreen USB Extension Cable;
Ugreen Micro USB Cable 2.4A;
Ugreen Magnetic USB Cable Type C;
Ugreen MFi USB Cable for Apple Devices;
Ugreen USB Type C 3A;
Ugreen Micro USB Cable 2.4A.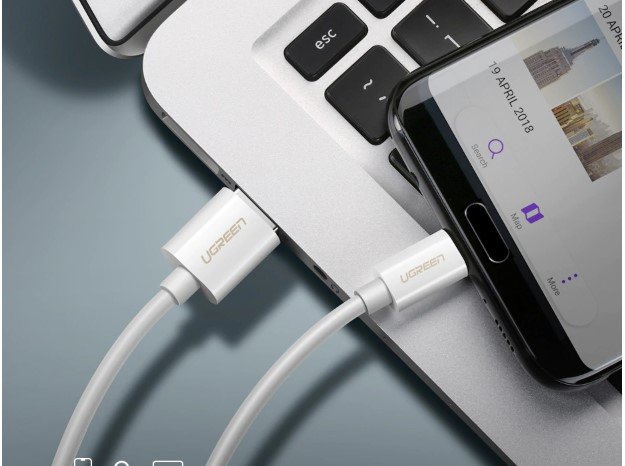 Ugreen USB Wireless Bluetooth Adapter V4.0 Bluetooth Dongle –
It is small, has a hole for the lace. To not get lost. Two colours are available for choose.
The small height of the case will not interfere, even if you "prescribe" the adapter for permanent use in the system unit. By the way, this adapter can be useful for an old laptop that does not have Bluetooth V4.0 and does not support APT-X.
Many people probably have a magnetic holder in the car. But plates for covers quickly "run out." They are made on double-sided tape and are actually disposable. If you feel sorry for buying a holder separately, you can simply buy some good metal patches.
Ugreen Metal Plate Magnetic Disk For Car Phone Holder Magnet Metal Plate Iron Sheets for Air Vent Mount Car Holder Stand –
Plates on scotch tape, glued to a smartphone, cover or any other gadget that needs to be attached to the holder. In a lot to choose plastic / under the skin, 1/2/4/6 pieces to choose from.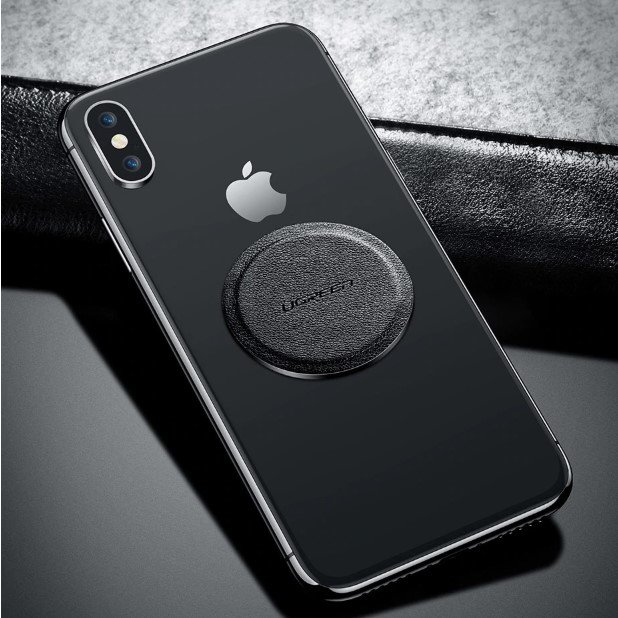 The thing is useful, it looks good, it keeps well.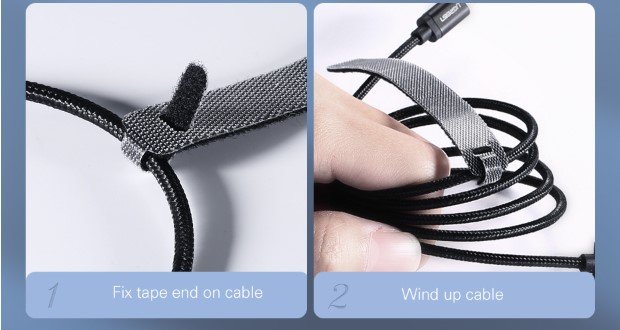 The installation process is elementary, we pass the tongue into the hole and wrap it around the wire. That is, we fix on the cable/wire itself. Then, if necessary, we collect and fix the whole hank.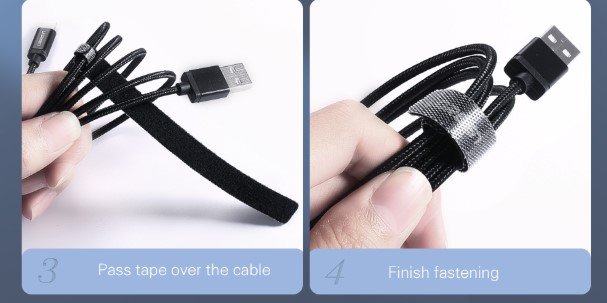 Suitable for all types of wires – headphones, charging cables, computer cables, cables of household appliances. Screed length 14 cm, width 1.2 cm.
The post Inexpensive Hi-quality cables and gadgets from Ugreen appeared first on Geex.Shop.